The Personal Development Group is an experienced staff of psychologists and counselors who offer a whole person approach to psychotherapy, counseling, training for business management, and seminars for therapy professionals. Seminar information is available for anger management, workplace ethics, diversity training, emotional management, and increasing your emotional IQ. Psychotherapy and counseling are available for stress, ADD, bipolar disorder, depression, anxiety, marital and relationship issues. EMDR and family treatment are offered. Tambien terapia en Espanol. Chicago area locations for the PDG include: Lincoln Park 60610, Lakeview 60613, and Evanston 60201.
Copyright Personal Development Group, Inc © 2015
Direct Lines:

773-635-4000 x4

847-686-4000 x4

Location:

413 W. North Avenue, 3rd Floor

Chicago, IL 60610

Monday – Thursday:

8 am to 6 pm

Friday: 8 am to 3 pm

In-network with Aetna, Blue Cross/Blue Shield, Cigna. Out of network billing available.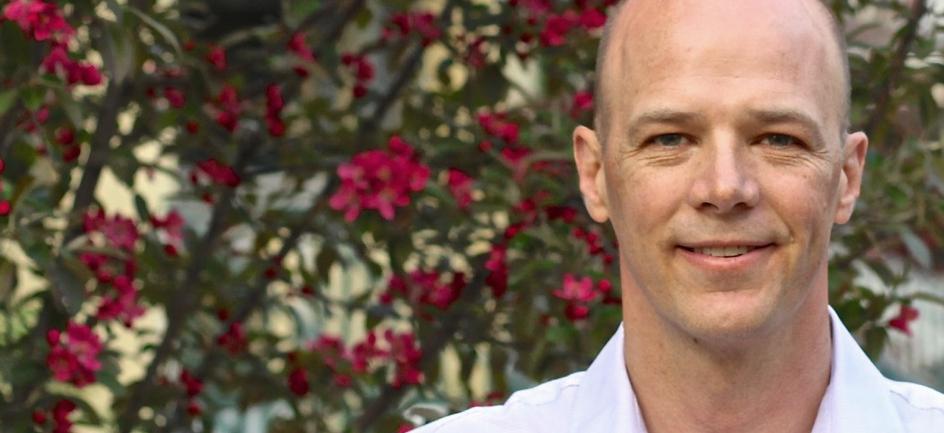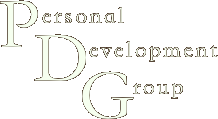 Paul's Professional History:
Paul has made it his professional life's purpose to understand the dynamics involved in making a person who they are, in any given context. From the time he completed his Undergraduate studies in Applied Psychology at Loyola University Chicago, Paul was hungry to work with people in distress. Paul gained valuable clinical experience working with homeless and runaway youth at Teen Living Programs and later with sexually abused Hispanic children at Family Link, both in Chicago. Shortly thereafter, Paul began his Graduate studies, again at Loyola University Chicago, and concurrently continued to work full-time in a community mental health center, Counseling Center of LakeView (CCLV). Working with individuals in a therapy setting and studying simultaneously provided him with an advantage to better understand material covered class and served as an opportunity to further develop critical and clinical thinking skills.
Paul's approach to his professional experience involved an equally crafted plan, involving key therapeutic centers of excellence across the Chicagoland area. Feeling that many individuals are initially impacted by situations in early development, particularly those involving family and primary attachments, Paul felt that working with child, family and developmental issues would be a pivotal first step in his continued professional development. From 1995 – 1997, Paul worked with a bright team of Psychologists, Psychiatrists, and social workers at Counseling Center of LakeView's Roger's Park Child and Adolescent Program. Looking for an opportunity to work with a broader range of clients, Paul moved to CCLV's Consejo Latino program. Here he was able to work with psychologists and psychiatrists treating three very distinct groups: chronically mentally ill adults, individuals/families affected by the trauma of violence, and individuals/families dealing with life transitions. Working with a full spectrum of presenting issues from his clients, Paul was able to hone his skills in assessment and diagnosis as well as begin to develop his own personal therapeutic treatment style. The third professional position Paul took was at Uhlich Children's Home where he worked with individuals and families who had experienced some degree trauma and/or loss in their life. During his eight years of service at Uhlich, Paul expanded the scope of his therapeutic influence by supervising other therapists, providing trainings to professionals and other care providers (topics included: diagnosis and treatment of such issues as anxiety, depression, complex grieving, adjustment disorders, victims of physical and sexual abuse, multi-cultural therapy). Paul also developed treatment programs at therapeutic schools (Abel Academy) and community agencies (Mujeres Latinas en Accion, Jamal Place, Uhlich residential programs). Before leaving Uhlich's out-patient mental health program, he also worked with two other individuals to re-organize Uhlich's own out-patient clinical and administration program. It was at Uhlich where Paul was first brought into contact with Greg Crisenbery, Psy. D., with whom he would eventually begin the Personal Development Group, Inc. in 1999. Fifteen plus years later, Paul and Greg continue to provide quality therapeutic care to people in the Chicagoland area.
What this experience means for Paul's treatment philosophy:
What came from this lengthy professional experience is a deep appreciation for how lives are affected by relationships, physical health, culture, transitions, traumas and other life experiences. Paul believes every individual needs to be treated uniquely and respected for how they have arrived at this point in their life, and his therapeutic approach is sensitive to the developmental and cultural experiences of each individual, since each individual's experiences are unique and meaningful to them. Some may need to reflect on their history more than others to make sense of where they come from and how they've been affected. Others may take a more solution-focused or cognitive-behavioral approach. Often times, the challenge is to be increasingly mindful and learn how to detach from certain pains and memories. In these respects, using the appropriate approach that fits the needs and personality of the individual is what allows growth and change to happen. Paul integrates overall wellness and balanced living into his treatment and promotes physical, intellectual, emotional and spiritual balance (PIES plan). He also is a believer in linking individuals to providers from other treatment and healing disciplines when he recognizes the opportunity for others to benefit.